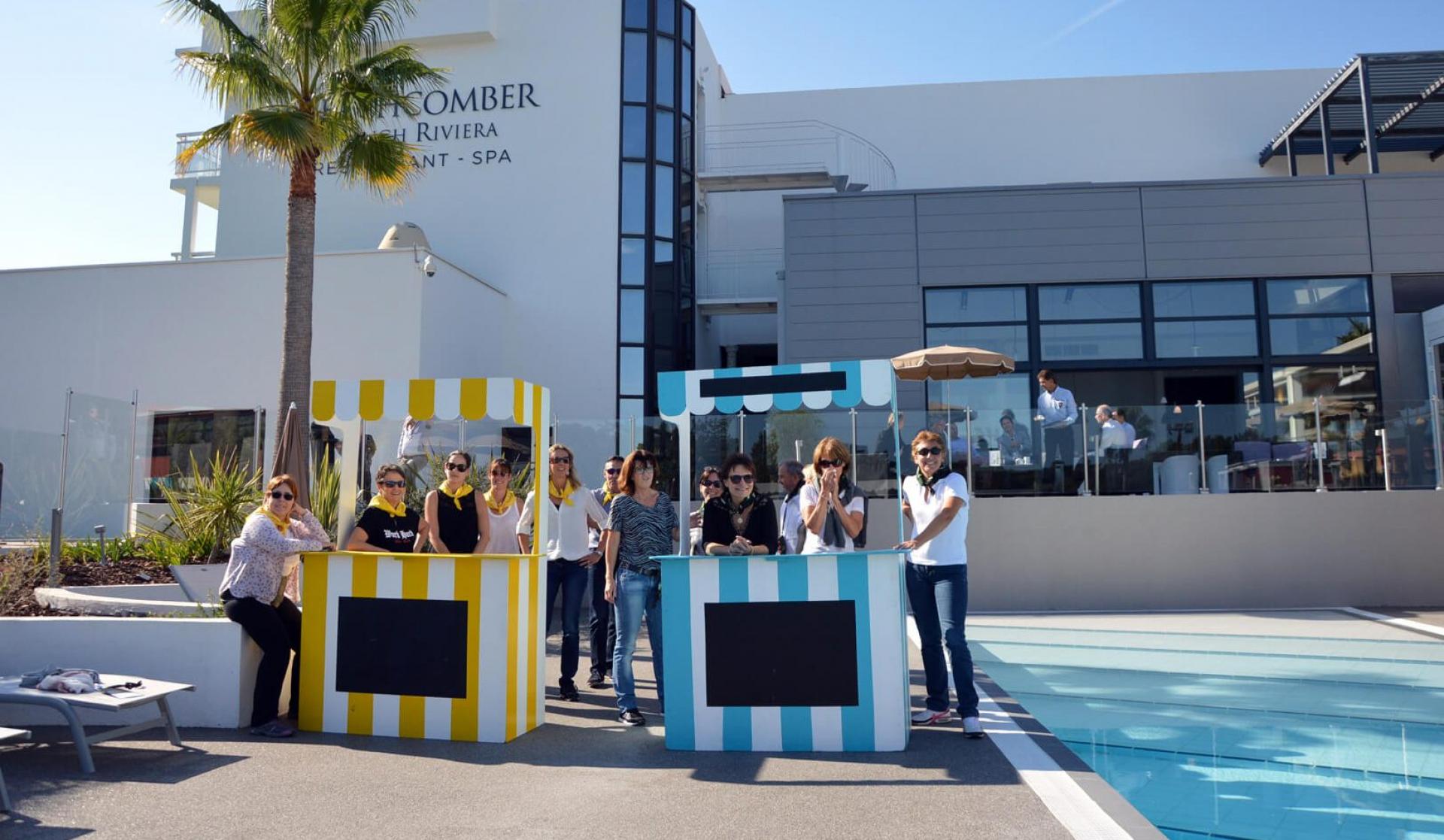 Team Building Arkopharma
Organize your team building by taking advantage of the many activities offered at our 4-star hotel & resort! An idyllic setting to combine relaxation and sports activities.​
Through our partner agency Boule d'énergie, we organized a team-building activity for the company Arkopharma during a study day in June 2018. The activity, focused on fun and camaraderie among colleagues, took place between the gardens and the resort's pool. The activity concluded with a sweet break, featuring various pastries made by our in-house pastry chef. Whether for team building or seminars, the Mouratoglou Hotel & Resort welcomes you with pleasure.
IN PARTNERSHIP WITH BOULE D'ÉNERGIE AGENCY | ACTIVITIES IN THE RESORT GARDENS | SWEET BREAK WITH HOMEMADE PASTRIES​
FRIENDLY AND AVAILABLE TEAMS
Thank you for your support and professionalism! Our seminar went very well, and it's thanks to you and your teams, always very friendly and available.
Stéphanie Helmer, Assistant Purchasing Manager for Travel & Events