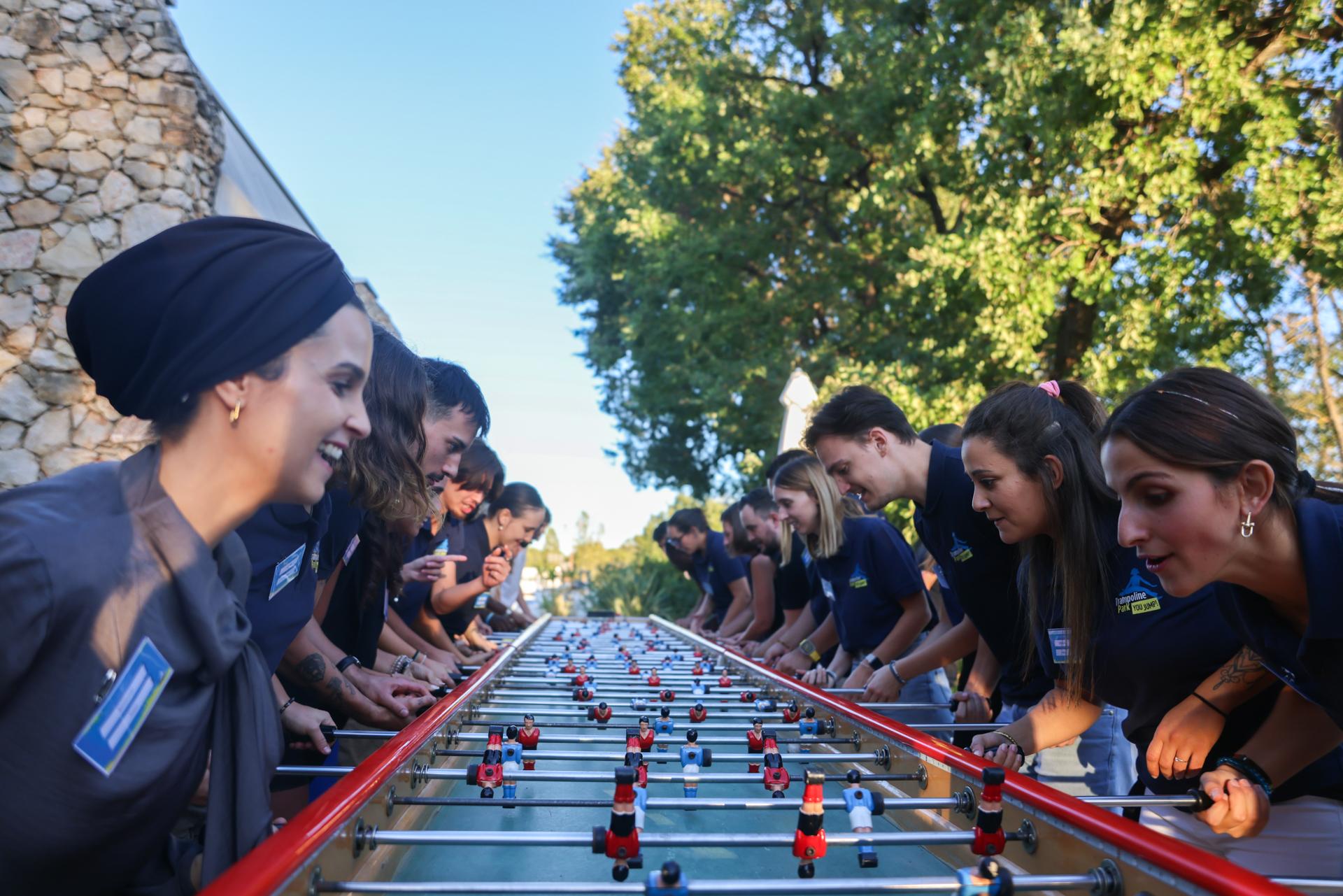 Team Building Activities
Soapbox, Escape Game, Olympiads, cultural activities... Our 12-hectare resort allows us to recreate a life-sized playground! Our partners: Boule d'Énergie, Team Nature, Esterel Aventure, Made in Côte d'Azur.
All our activities for your Team Building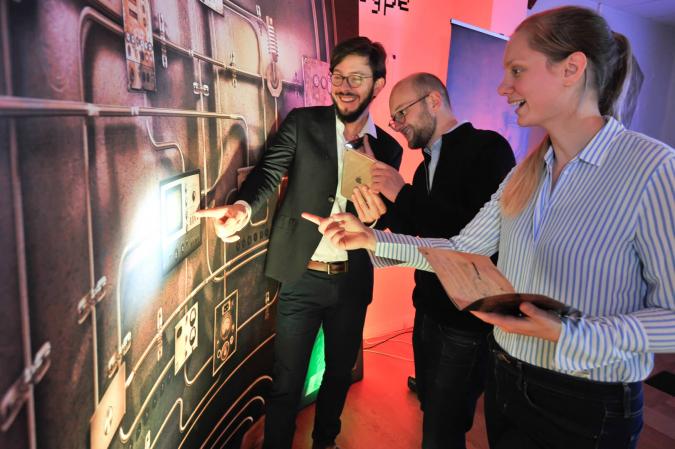 Team Building near Nice
Escape Game
Recreating an escape game within the Mouratoglou Resort
Organizing an escape game during a team-building seminar at the Mouratoglou Resort is of crucial importance. It promotes team cohesion by encouraging communication, problem-solving, and collaboration. Participants are immersed in captivating scenarios that stimulate their creativity and teamwork, thereby strengthening the bonds among team members. Moreover, it's a fun and memorable experience that fosters a positive work environment and strong relationships among colleagues.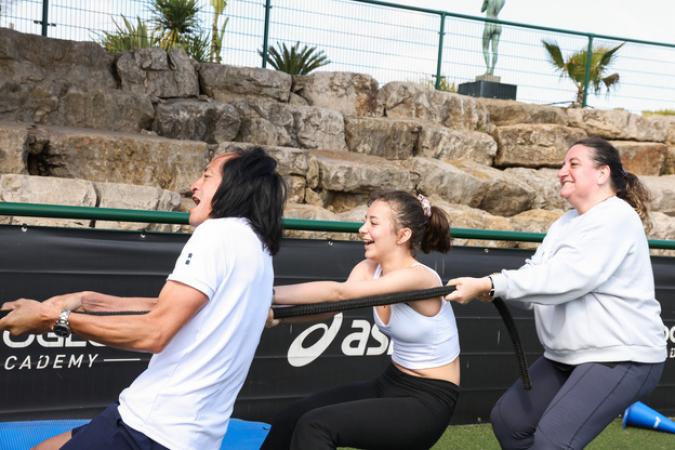 Corporate seminar in Sophia Antipolis
Olympiades
Strengthen your team
Organizing corporate olympiads at the Mouratoglou Hotel and Resort creates an environment of friendly competition and collaboration. This promotes team cohesion, boosts employee motivation, and enhances communication. The quality facilities and idyllic setting add a special touch to these events, making them memorable.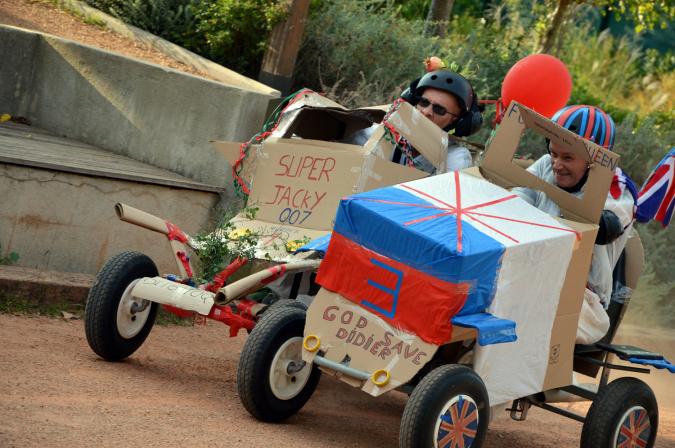 Team Building Activities
Soap Box
Build and win
The SOAP BOX RACEis a competition accessible to all, fueled by creativity and team cohesion. This unique, non-motorized race challenges both experienced and amateur drivers to build and decorate eccentric, human-powered SOAP BOXES!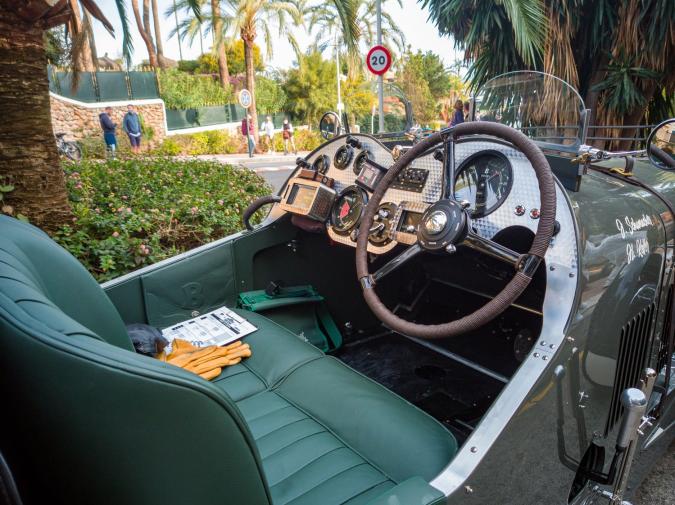 Team Building Activities
Car Rally
Old School
In a méhari, vintage car, or a deux chevaux, participate in a fantastic car rally where participants drive these iconic vehicles and explore the various villages of the hinterland.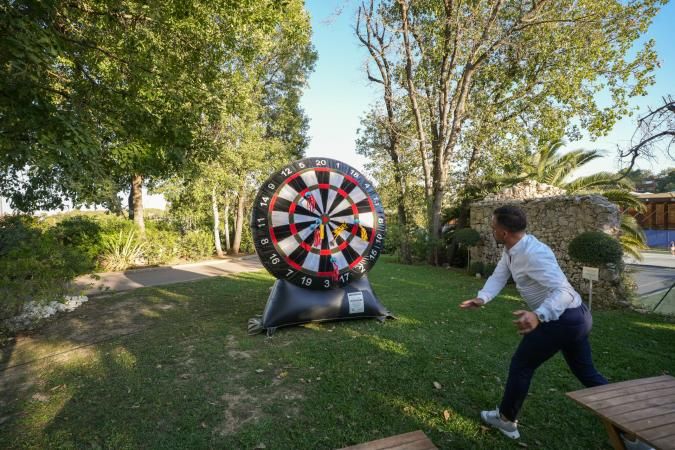 Team Building Activities
Giants Games
Giant foosball, darts...

Giant games at the Mouratoglou Resort offer a unique team-building experience. Giant darts test precision and coordination, while giant foosball promotes team communication. Beer pong creates a relaxed environment to strengthen bonds, and giant pétanque encourages strategy and collaboration. These stimulating activities enhance team relationships while enjoying the beautiful setting of the resort, creating unforgettable memories for all participants.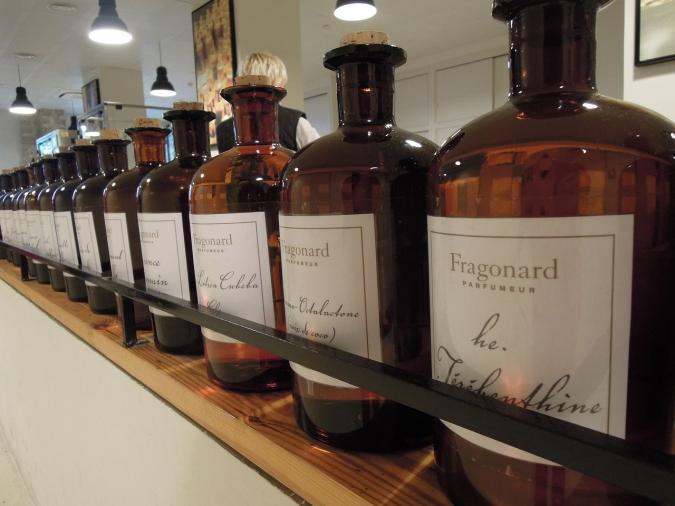 Team Building Activities
Perfume creation
Fragonard
Create your perfume with Fragonard perfumery! Our guide will share her profession and secrets with you. An unforgettable sensory experience centered around composing your fragrance and discovering the offered essences. Each apprentice perfumer will try to associate and blend scents into subtle harmonies until finding the perfect blend! Customizable seminars or workshops that will entertain and unite your teams, Mouratoglou Hotel & Resort adapts to your desires for your corporate events.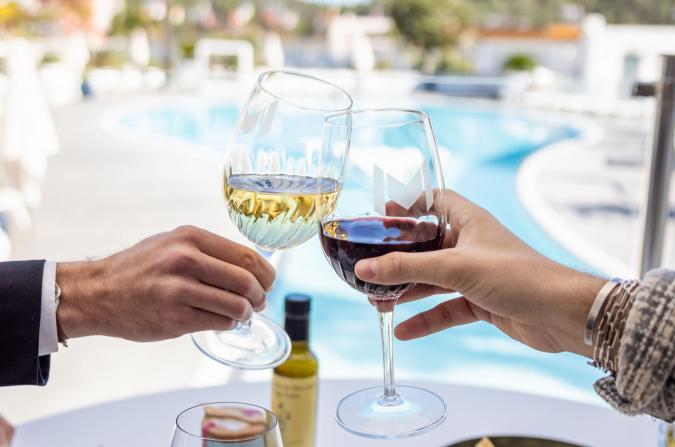 Œnology
Wine discovery
Taste Pleasure
Incorporating a wine tasting workshop into a seminar at the Mouratoglou Resort is also of great importance. It helps strengthen the bonds among team members by creating a relaxed atmosphere where the discovery and appreciation of wine are shared. Wine tasting promotes camaraderie, conversation, and learning while cultivating a keen sense of taste. This educational and gustatory experience contributes to creating enriching memories while enhancing mutual understanding and appreciation within the team.
Discover other activities
Need a customized quote?
Response within 24 hours