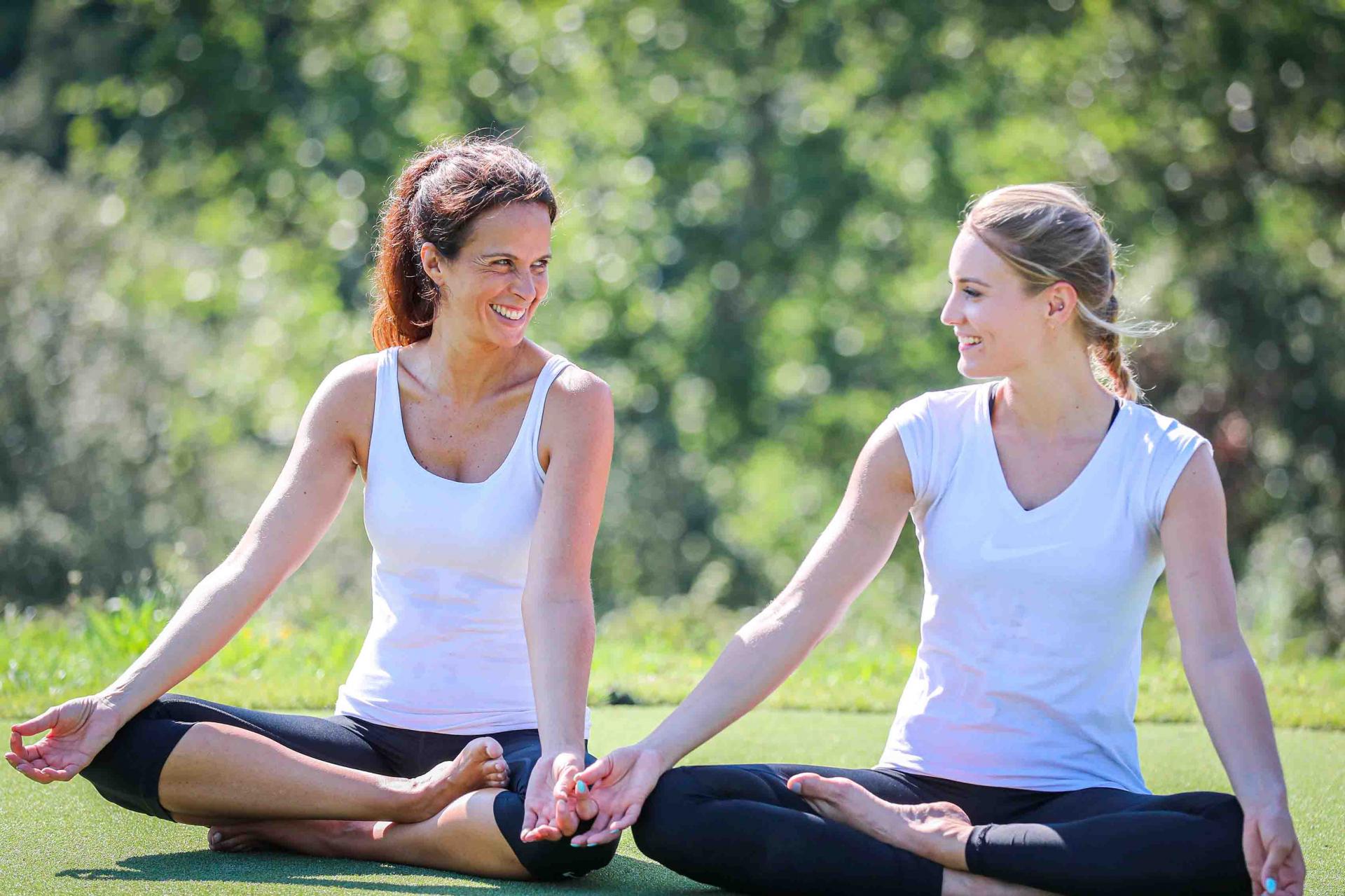 Yoga Retreat - Sophia Antipolis Fitness Center
Discover the yoga retreats at Mouratoglou Resort and rejuvenate during a cozy weekend getaway.
FALL EDITION - NOVEMBER 2 & 3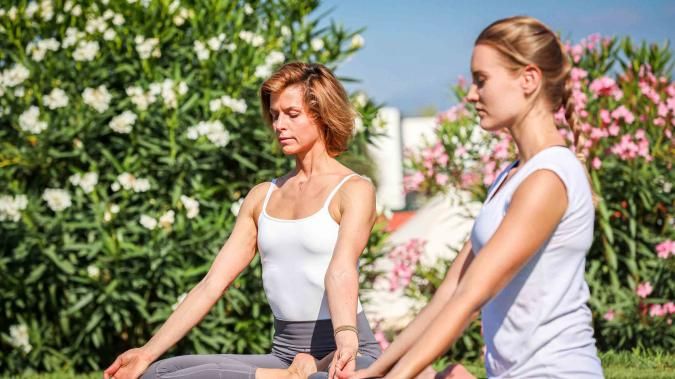 Discover a whole weekend centered around your well-being and meditation.
Here's what's on the agenda for this event:
3 Yoga Sessions with our certified coaches: Sivananda, Alignment & Vinyasa. Sessions ranging from 1.5 to 2.5 hours.
Accommodation included in our four-star hotel.
Afternoon at our partner Cinq Mondes Spa & access to the spa's sensory space during your stay.
Healthy full-board meals at the Le Court Central restaurant.
Moments of camaraderie and sharing.
Pricing
❯ €290 includes Saturday meals (lunch and dinner), a snack, Sunday brunch, and yoga sessions.
❯ €390 for the package including accommodation from Saturday evening.
❯ Supplement of €145 for the night of Friday, November 1st (breakfast included) if desired.
❯ First yoga session on Saturday morning at 10 am.
❯ Contact: 04 83 88 14 30.