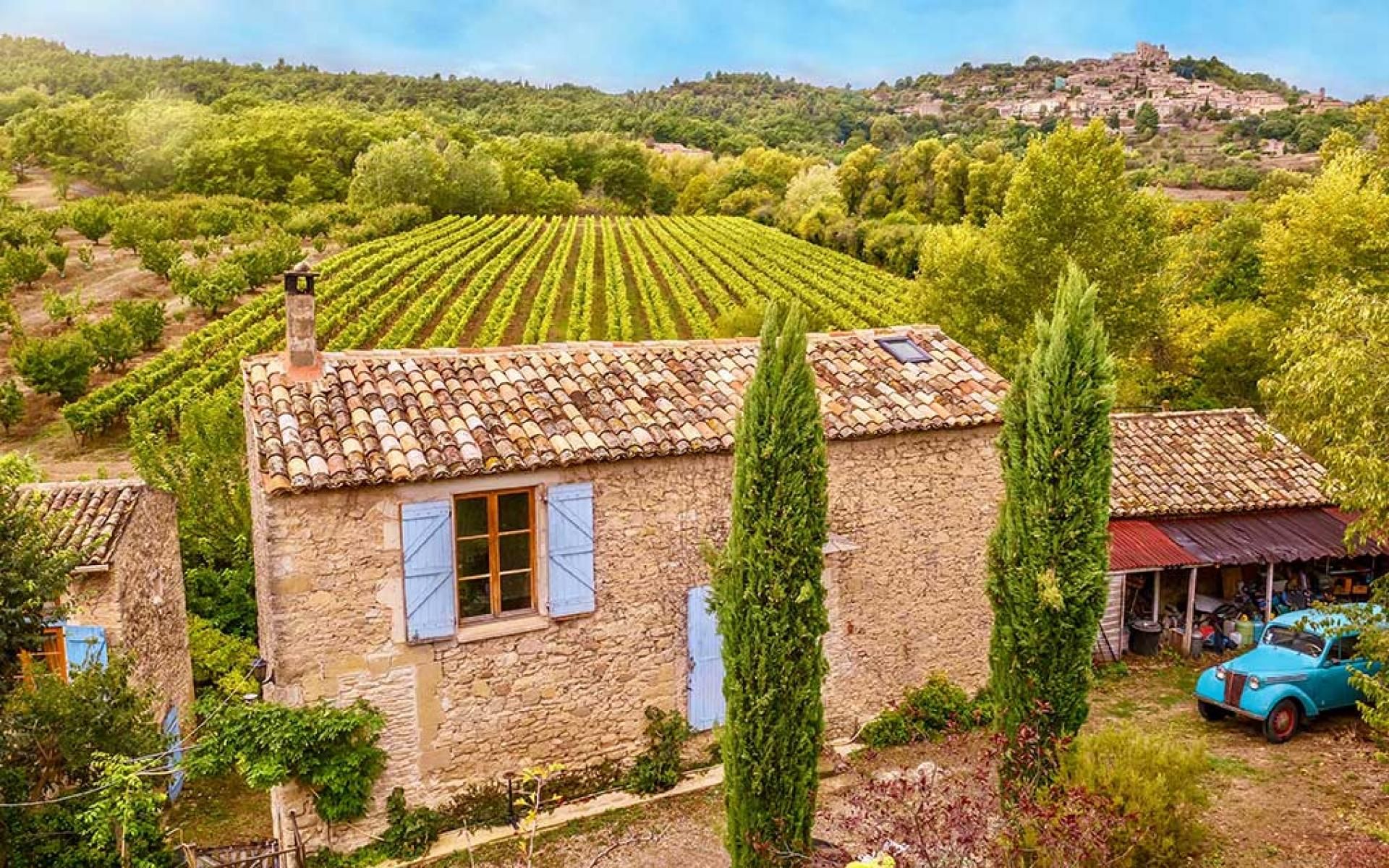 TOP 6 Wine Estates to Discover
Provence offers many renowned wines. Overview of the TOP 6 great vineyards in the region.
A 4-star hotel with a spa, ideal for discovering PROVENCE AND ITS VINEYARDS.
Château de Crémat: One of the Oldest Vineyards in France
Dotted with underground galleries created by the Romans nearly 2000 years ago, the vineyard of Château de Crémat still utilizes this incredible heritage for the production and preservation of its organic wines. Nestled between the sea and mountains at an altitude of 350 meters on over 7 hectares, the estate benefits from the richness of natural elements and offers breathtaking views of the Bay of Nice. Open year-round. [Visit the website](#).
Domaine de Toasc: Authentic Provence
Classified as A.O.C since 1941, this authentic vineyard is located in the controlled designation area of Bellet. Its charm and character emanate from its terraced vineyards, a typically Provençal architecture. Its various grape varieties represent an exceptional terroir that you can explore during an exhibition-sale. Open year-round (closed on public holidays). [Visit the website](#).
Château de Bellet: The Reference for Grand Events
Just a five-minute flight from the Promenade des Anglais on the heights of Nice, this estate's setting is like a postcard: the iconic Bay of Angels in the foreground and the majestic Alps in the background. Its tasting experiences are historically linked to world leaders, gracing the tables of the highest European summits and princely weddings. Hours: Winter: October - April & Summer: May - September. [Visit the website](#).
Domaine Saint-Joseph: The Medieval Icon
he vineyard of Domaine de Saint-Joseph nestles under the ramparts of one of the most beautiful villages in France, Saint-Paul de Vence. Its grape varieties benefit from a soil rich in citrus notes for signature wines and aperitifs. Gourmandise is also assured through the production of salted olives and AOP olive oil from the Saint-Joseph estate. Open year-round. [Visit the website](#).
Domaine des Hautes Collines: The Art of Uniqueness
Left for several months in glass carboys under the open sun in the magnificent gardens, the wine undergoes a unique maturation process. The scene resembles an artistic exhibition, enhanced by permanent and temporary exhibitions of contemporary artists: paintings, photographs, music. Let yourself be charmed by dinner shows in the heart of the vineyards. Open year-round. [Visit the website](#).
Domaine de l'Abbaye de Lérins: Cannois Monastic Know-How
Located on Saint-Honorat Island off Cannes, the cultivation of the 8 hectares of vines has been carried out by the monks of the Abbey of Lérins since the Middle Ages. Inherited and worked in the most traditional art, the best grape varieties are used by top-star chefs and rank among the best French wines and terroir grands crus. Open year-round. [Visit the website](#).
Indulge in these enriching and invigorating experiences. Also, feel free to explore our articles presenting the must-visit activities in the region.