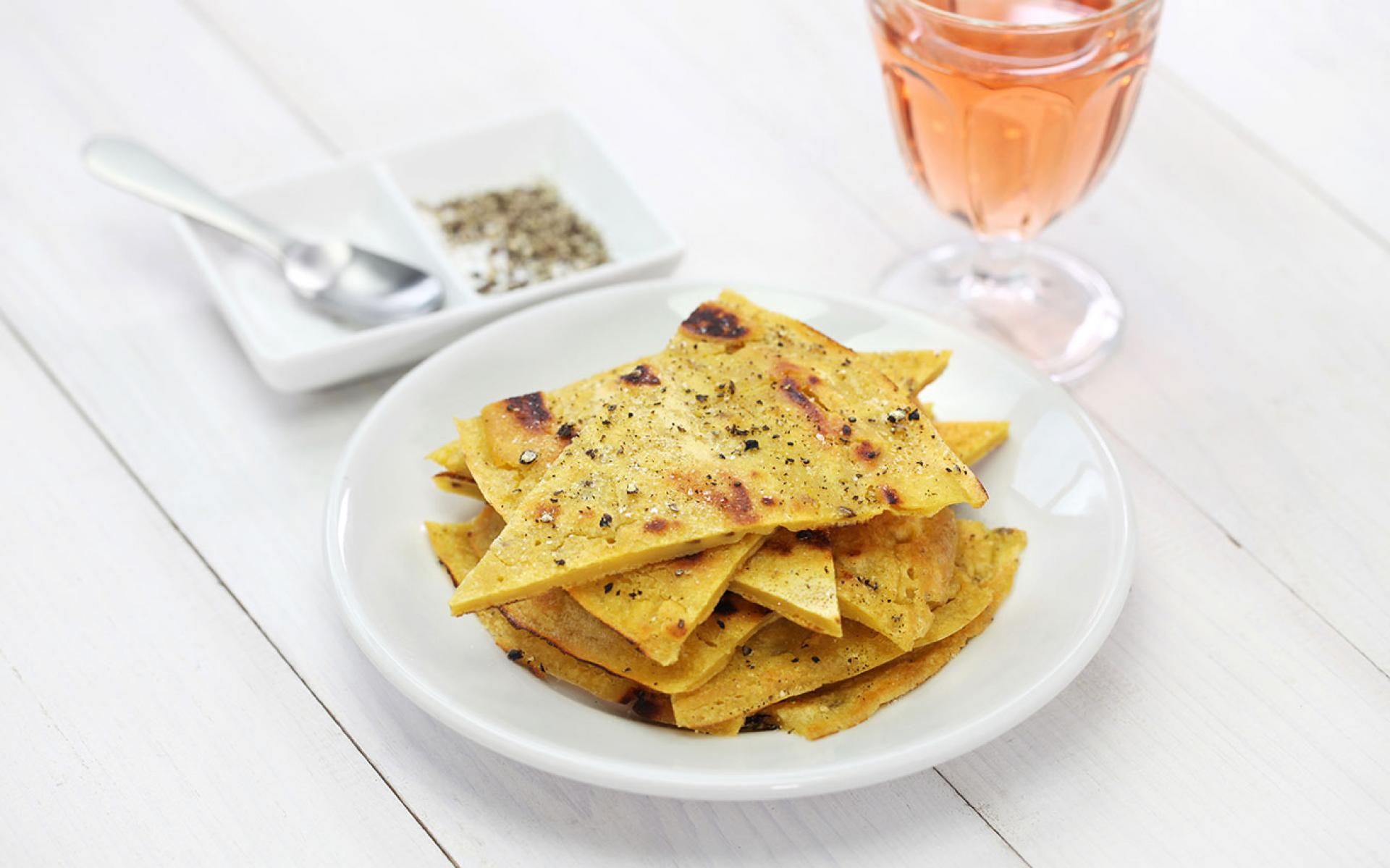 Top 10 of Culinary Specialties of the Alpes-Maritimes
Discover the typical dishes of the city of Nice and its surroundings: incredibly tasty specialties.
OUR TOP 10 SPECIALTIES OF THE FRENCH RIVIERA
Just 15 minutes from Mouratoglou Hotel & Resort, the city of Nice attracts millions of tourists each year, not only for its history but also for its cuisine. Niçoise cuisine is, above all, a traditional and Mediterranean cuisine that echoes the flavors of Provence and the excellence of Italy.
Did you know? The designation "Cuisine Nissarde" is only awarded to restaurants that showcase Niçoise cuisine. The "Cuisine Nissarde" label is a guarantee of quality in the ingredients used but also a guarantee of a warm and familial welcome.
Socca
A large, thin pancake made from chickpea flour, socca is baked in the oven. Best enjoyed hot!
Pissaladière
A Niçoise culinary specialty made with onions, olives, and anchovies presented on a bread dough. Perfect as an appetizer or during an aperitif.
Les Petits Farcis
mall vegetables stuffed with a meat mixture, a true emblem of the region's cuisine.
Salade Niçoise
ne of the most well-known dishes in Niçoise cuisine, the typical Salade Niçoise consists of lettuce, tomatoes, bell peppers, red onions, scallions, baby broad beans, cucumbers, hard-boiled eggs, tuna, olive oil, and olives.
Salade Niçoise is also featured on the menu at our restaurant L'Emblème.
Daube Niçoise
Like a "classic" daube, the Niçoise daube is prepared with porcini mushrooms.
Beignets de Fleurs de Courgettes
Picked from zucchini plants or available directly in the markets of Nice, zucchini flowers are fried after being coated in a beignet batter.
Tourte à La Blette
Niçoise cuisine often includes Swiss chard, so it's common to find dumplings or omelets with Swiss chard. The Swiss chard pie is rather sweet, but it will still delight your taste buds!
Coca
For those who love sweet flavors, the coca will remind you of a pastry. However, beware, you won't get the expected taste, as your taste buds will experience a turnover filled with ratatouille.
Poche de Veau
A risky bet. This stuffed veal stomach slice is a mixture of pine nuts, peas, rice, and vegetables, locals either love it or hate it.
Olives Niçoises
Don't expect to discover simple olives; the Olive de Nice is a PDO olive, black or green, harvested from cailletier olive trees (specific olive trees).
Between Provence and Italy, traditional Niçoise cuisine is enjoyed with friends or family. While strolling along the essential and charming Cours Saleya, you'll find some restaurants offering Niçoise dishes to take away.
For a shared moment around a table, our chef Gabriel Degenne offers a gourmet and daring cuisine every day. Enjoy homemade dishes made from seasonal products exclusively from local productions, for a journey to the heart of French terroirs and Mediterranean culture with countless flavors. A truly memorable tasting experience.
DISCOVER... | THE MOST DELICIOUS RECIPES | FROM THE NICE REGION AND ITS SURROUNDINGS.