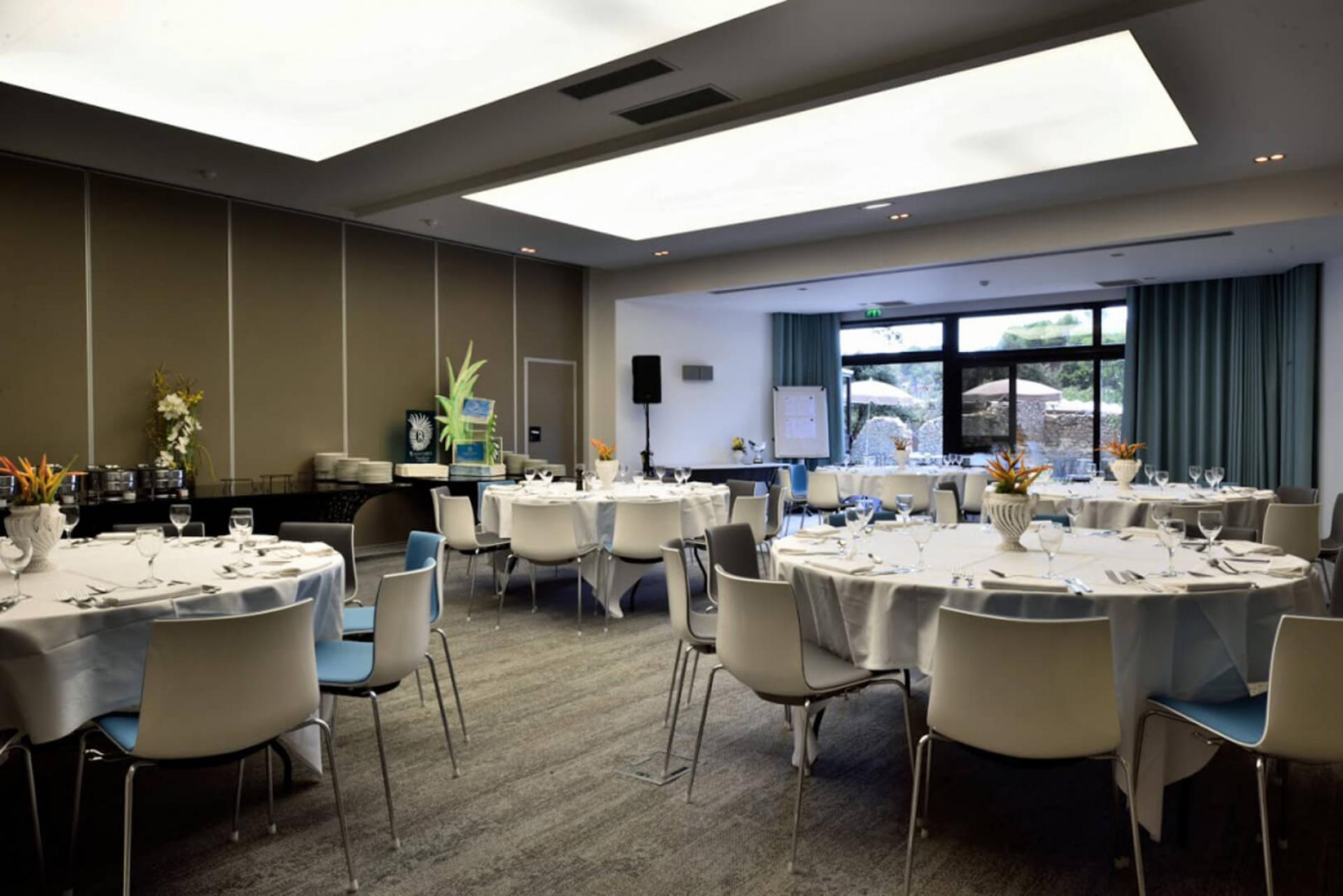 Study day - Seminar room in Sophia Antipolis
Choosing our resort for your study days means having access to 11 rooms open to the outdoors, 2 modular and privatizable restaurants, a pergola, and outdoor spaces with pools and gardens for your meals and cocktails. Plus? Homemade pastries for your coffee breaks!​
The company Amadeus, based in Sophia Antipolis, regularly trusts us, as was the case for its meeting of 100 collaborators last January. With a subcommittee room, we met all their audio and visual needs (screen, video projector). The client also chose to organize a 3-course lunch in our restaurant and to have a cocktail to conclude the day in our lounge bar. Business meals or seminars, the Mouratoglou Hotel & Resort welcomes you with pleasure.
MEETING ROOM RENTAL | 3-COURSE LUNCH AT THE RESTAURANT | COCKTAIL IN OUR LOUNGE BAR
WORKING IN EXCELLENT CONDITIONS TO FULLY FOCUS ON OUR OBJECTIVES
100% satisfaction! The staff in the meeting room and the catering were perfect in timing and very proactive. The meeting room was perfect, the lunch excellent, and above all, the welcome was impeccable.
Amadeus Internal Events Team