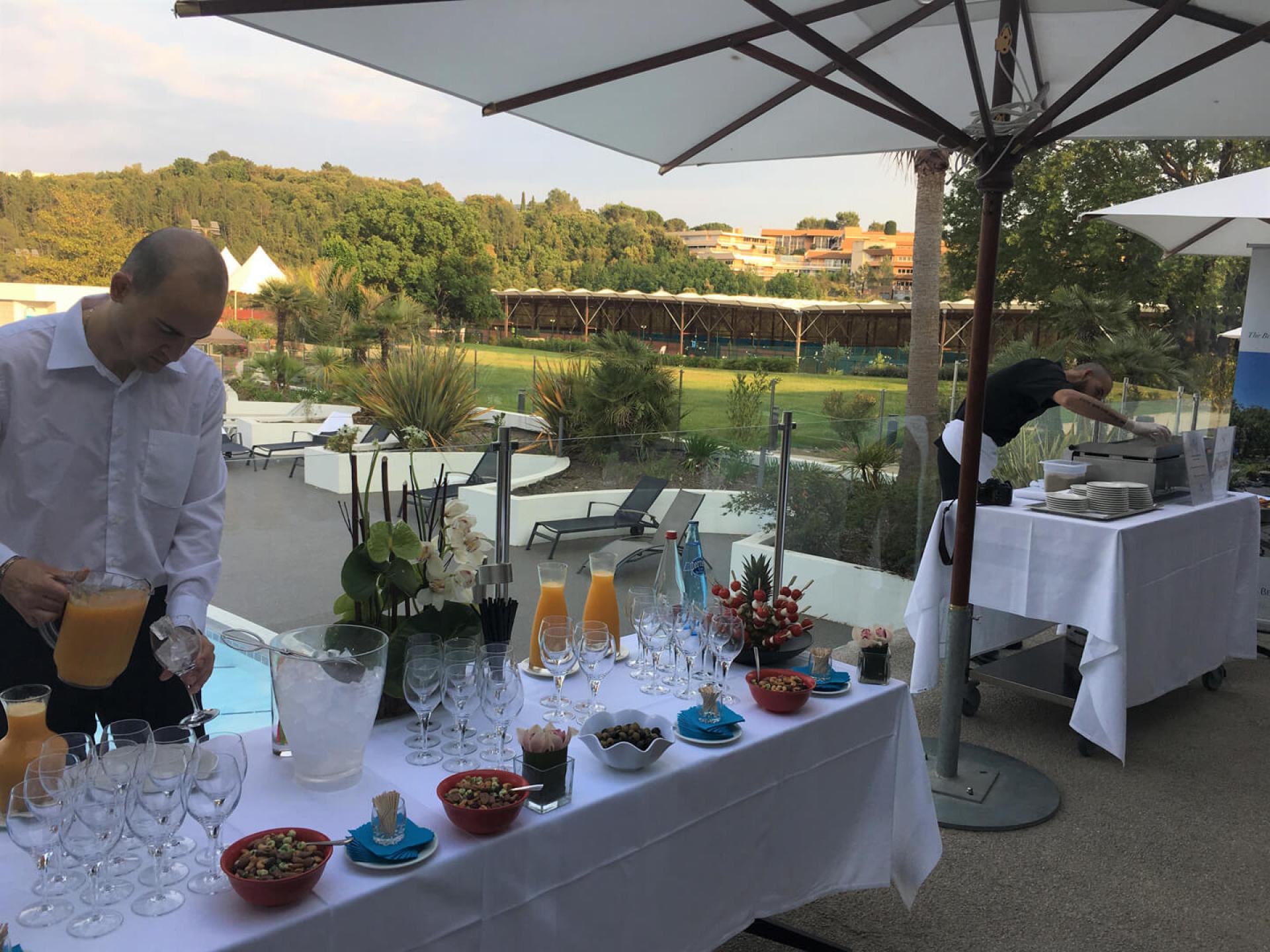 Sporty Green Retreat - 4-star Hotel in Sophia Antipolis
The "mise au vert" refers to the phase preceding a sports competition. During this phase, athletes need to ensure they have proper rest, appropriate nutrition, and access to quality sports equipment, which the Mouratoglou Hotel & Resort offers through its various facilities and its prestigious tennis academy located on-site, just a short distance from the hotel.
The French Biathlon Team, led by Martin Fourcade, organized its first training camp of the season at the Mouratoglou Hotel & Resort in Antibes. In this context, they needed a hotel with a catering offer that aligned with their sports requirements, which we were able to provide. Our catering chefs offer dishes tailored to the client's needs, and in our sports resort, several healthy dishes adaptable to sports nutrition are on the menu. Additionally, the members of the French biathlon team were able to access the sports facilities, recovery baths, and our cryotherapy system at our Country Club. Whether it's a personalized welcome in our upscale sports resort, business meals, or seminars, the Mouratoglou Hotel & Resort adapts to your desires.
SPORTS PREPARATION | NUTRITIONALLY ADAPTED CATERING | WITH THE PRESENCE OF MARTIN FOURCADE
IDEAL ENVIRONMENT AND FACILITIES
We found everything we needed, and the environment perfectly suited our activities during the period. We made good use of the facilities at the hotel and the Academy. There are recovery and relaxation spaces, and the hospitality was fantastic. The staff was very courteous and attentive. We were spoiled in terms of catering, especially with delicious desserts! In conclusion, it wasn't just good; it was simply too good!
Stéphane Bouthaiux, Coach of the French Biathlon Team