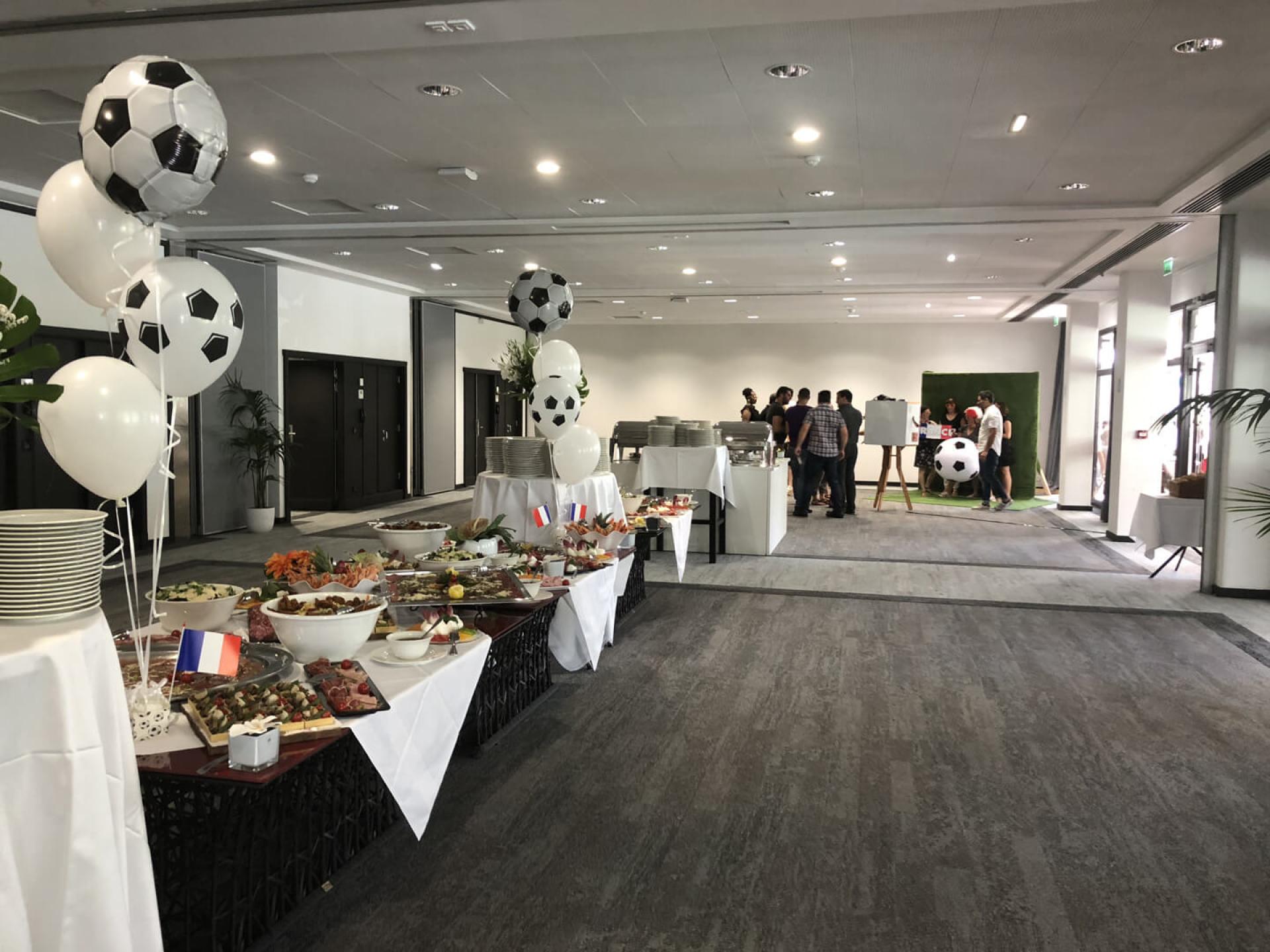 Organize your team lunch at the Mouratoglou Hotel & Restaurant
In an idyllic setting, the hotel has the capacity to accommodate up to 200 people for a seated meal, in both indoor and outdoor spaces. This includes areas under the pergola, on the terrace, or by the pool.
Organize your team lunches and dinners at our 4-star hotel.
The company GSF entrusted us with the organization of several of its employee lunches. The most recent ones included a lunch for the 2018 World Cup, as well as their employee lunch for the year-end celebrations, which brought together 235 employees of the company at our hotel. For both of these events, all dishes and desserts were prepared by our chefs. Whether it's meals or seminars, the Mouratoglou Hotel & Resort is the ideal venue for your events.
LUNCH FOR 235 PEOPLE | DISHES PREPARED BY OUR CHEFS | SEATED MEAL IN OUR BANQUET HALLS
VERY GOOD YEAR-END LUNCH!
Very warm welcome, professional service, excellent meal, and luxurious setting. I highly recommend it for your business meals or meals with friends. The hotel is also very beautiful, with a unique tennis racket-shaped pool.
Christian Fabbri, Secretary of the Works Council of GSF SAS