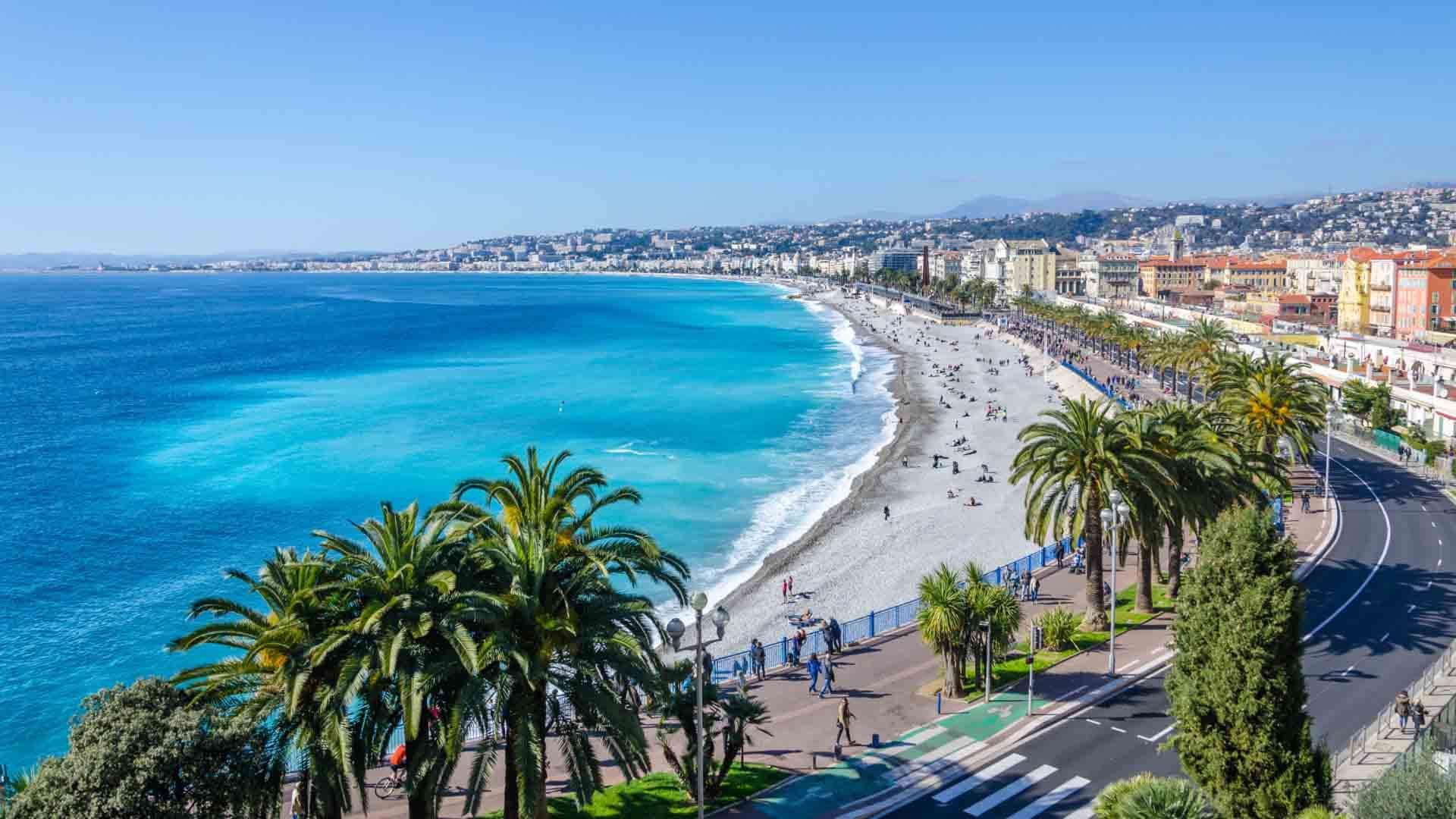 Must-have experiences on the French Riviera
Discover all our tips for a successful stay on the French Riviera. We have selected the best places and activities for you, whether you're traveling alone or with family.​
DISCOVER THE FRENCH RIVIERA
The French Riviera is full of activities and discoveries. Whether you're alone, with friends, or family, there's something for everyone. Prefer relaxation? Explore the numerous beaches in the region and enjoy beautiful walks along the seashore before resting on a private beach.
More of a sports enthusiast? The region offers beautiful trails near the Mediterranean coast as well as charming ski resorts. An hour's drive from the coast, discover hiking trails in Mercantour, where the peaks and lakes offer breathtaking views.
On the cultural side, numerous museums will satisfy your interests, such as the Biot glassworks, just 5 minutes from the Mouratoglou Hotel & Resort, or the perfumeries of Grasse. Wine enthusiasts will also be delighted to explore the region's vineyards, while food lovers will be charmed by regional culinary specialties.
Many unmissable events are also worth attending: the famous Cannes Film Festival, fireworks displays, the Lemon Festival, the Nice Carnival, and more. As you can see, between sea and mountains, the Provence Alpes Côte d'Azur region is ideally located and has a multitude of experiences to offer.
You understand that the French Riviera is popular in every summer season and throughout the year. The favorable climate satisfies both locals and tourists, regardless of the season. Between sea and mountain, one continues to be surprised by the beauties that the French Riviera holds.
And if tourists can be numerous, peaceful corners do exist. This is notably the case with our location. We invite you to Mouratoglou Hotel & Resort to enjoy the region. A starting point for magnificent discoveries!
We have selected the best activities for you to do during your stay, alone or with family, throughout the Provence Alpes Côte d'Azur region. You have plenty of choices.
OUR ACTIVITY SUGGESTIONS​
The time is for wonder, and luckily for you, it might be more abundant on the French Riviera than anywhere else in France and Europe. Thanks to significant cultural events and sometimes lesser-known but worthwhile happenings, a maritime culture blended with that of the mountains is felt both in the plate and in the local spirit, making this region truly unique!
Head to Provence to discover its finest wines, enjoying festivities like the Nice Carnival or fireworks competitions on the Cannes Croisette. There's no time for boredom in the heart of the PACA region.
Also, take the time to combine these events and sightseeing ideas with engaging in sports activities at the Mouratoglou Hotel & Resort, including tennis courts that host the best tennis players in the world every year, as well as genuine enthusiasts. A must-see!