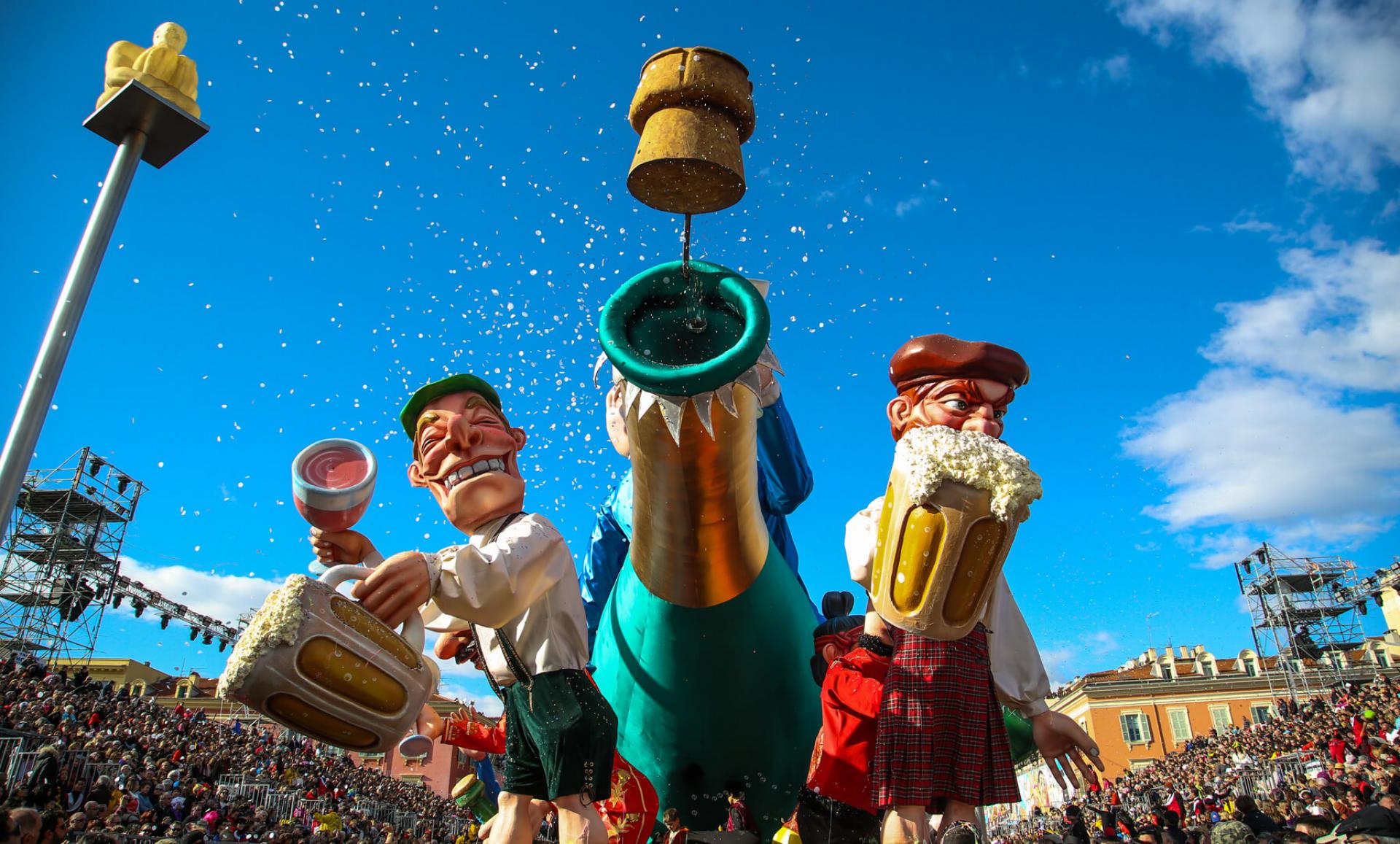 Ideal hotel to discover the Nice Carnival
Welcome to Nice, an iconic city on the French Riviera in the South of France. Every winter, for two weeks, one of the world's most famous carnivals takes place here, the Nice Carnival.
NICE, ONE OF THE LARGEST CARNIVALS IN THE WORLD
Ranking among the top three most renowned carnivals globally, after Rio and Venice, the Nice Carnival is the leading carnival in France. It is an event that attracts hundreds of thousands of people every year, with attendees coming from all over France and internationally.
Each year, the carnival adopts a specific theme, illuminating the city of Nice with colorful parades of floats, corsos, and traditional flower battles.
The performances feature street arts and local artists, including dancers, acrobats, and circus performers, accompanying the processions and infusing them with the rhythm of music. If you're looking for an unforgettable experience during your stay on the French Riviera in 2023, mark your calendar for February 10-26, 2023, with the theme "King of the Treasures of the World." Flower battles, float parades, and corsos will enliven the city for a magical spectacle centered around the history of fashion.
The celebration is enjoyed by both young and old, captivated by the vibrant floats and other colorful entertainments. At the Nice Carnival, you momentarily forget everything and marvel at the beauty of this grand parade.
Let your inner child shine and join in this colorful celebration!
More information: www.nicecarnaval.com
OUR ACTIVITY SUGGESTIONS​
Lively and captivating, the French Riviera benefits from a unique and sought-after climate throughout the year. This region attracts tourists in large numbers each year, and it is easy to understand why when considering the plethora of available activities.
In the midst of nature, close to local traditions during events like the Nice Carnival, the French Riviera is truly delightful.
Hiking takes center stage, allowing you to explore impressive wildlife and flora. The same concept applies to the paradise-like and sometimes unique beaches along the coast of this famous French Riviera.
Finally, the Lemon Festival in Menton complements the Nice Carnival, as it is also one of the significant and major events in the region every year. Anticipated by thousands of fortunate individuals, it is also an opportunity to feast your eyes and enjoy, in a certain way, local specialties. Citrus fruits take the spotlight and are celebrated for several days. It's your chance to make the most of it!