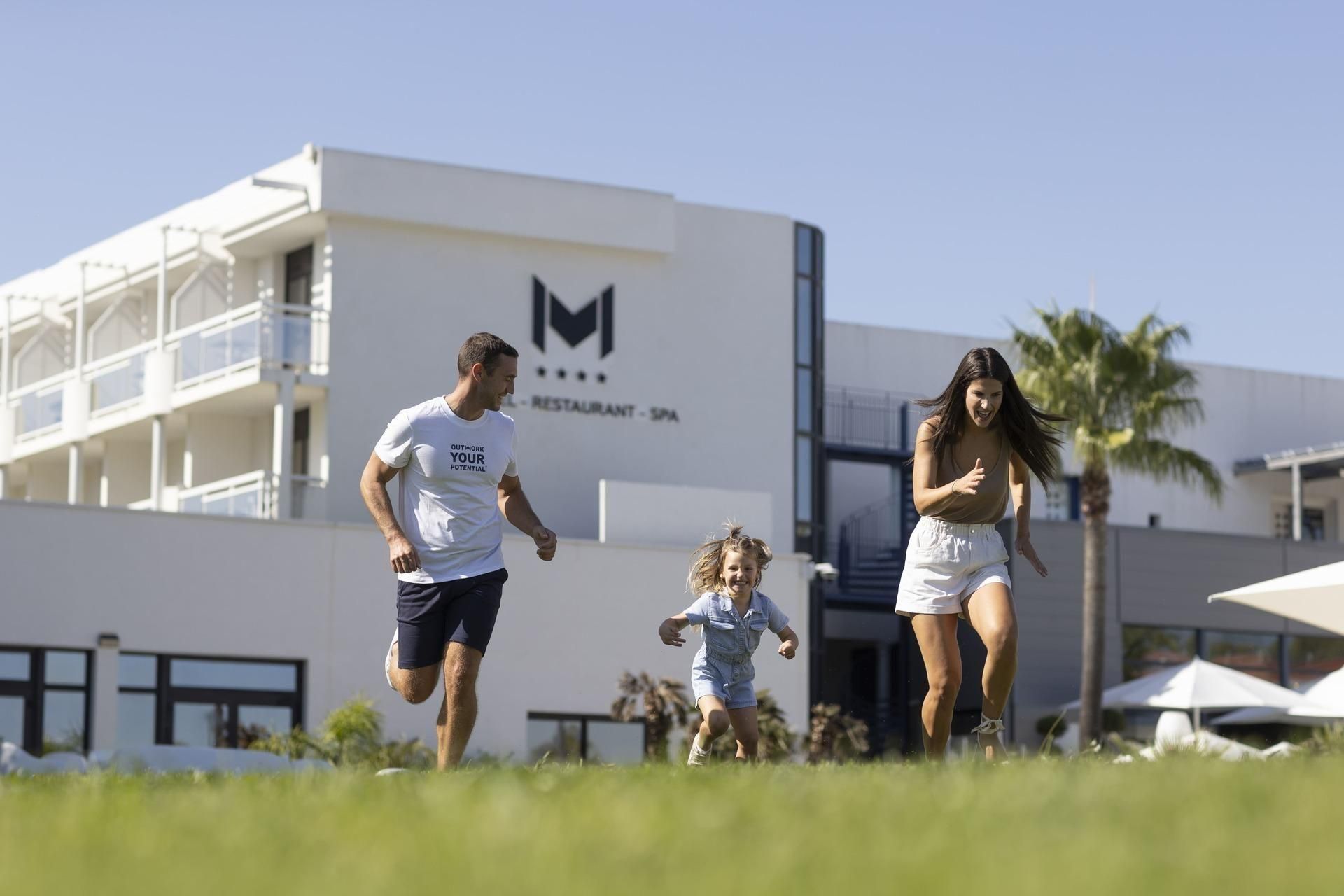 Hotel with restaurant and pool near Sophia Antipolis
Enjoy a relaxing break in our hotel with a pool near Sophia Antipolis.​
HOTEL WITH RESTAURANT AND POOL NEAR SOPHIA ANTIPOLIS​
During your stay, you will feel that the Mouratoglou Hotel & Resort is a place where well-being is the master word. It is a space where your sports practice and relaxation are our priority. It is therefore the perfect place to strengthen team spirit within your company. Moreover, our hotel is the ideal setting for the organization of your professional meetings and stays: our multiple equipped and connected study rooms promise you productive work sessions.
The services offered by our hotel restaurant with a pool near Sophia Antipolis
Here, everything is done to fulfill your desires. You can choose to relax, with your feet in the pool under the shade of your umbrella, after hitting a few balls with colleagues on one of the hotel's tennis courts. The Mouratoglou Hotel & Resort has state-of-the-art facilities to best meet your practice and team-building needs. Our hotel also offers 800m² of reception spaces tailored to your future professional seminars. In addition, the resort has its own catering offering, with its restaurant L'Emblème and its banqueting service, to provide you with a turnkey service.
Rooms tailored to your desires and needs
Our hotel restaurant with a pool in Sophia Antipolis has spacious rooms perfectly suited to accommodate vacationers and professionals. Comfortable, they will offer you restful sleep in a soothing environment. Our accommodations also have workspace in line with the needs of business travelers.
Activities awaiting you near our hotel restaurant with a pool near Sophia Antipolis
The Mouratoglou Hotel & Resort is ideally located between land and sea. Want to laze around? The beautiful beaches of the French Riviera are nearby.
A born adventurer? The mountains around our hotel-restaurant allow for hikes, from the simplest with family to those that will positively challenge your colleagues. These spaces offer a wide range of activities, ideal for team building.
The Mouratoglou Hotel & Resort, who is it for?
Whether on vacation in search of a haven of peace or looking for a suitable place for a successful company outing, the Mouratoglou Hotel & Resort will welcome you.
Between relaxation by the pool and intensive work sessions, the services offered by our teams will allow you to refocus on your goals.