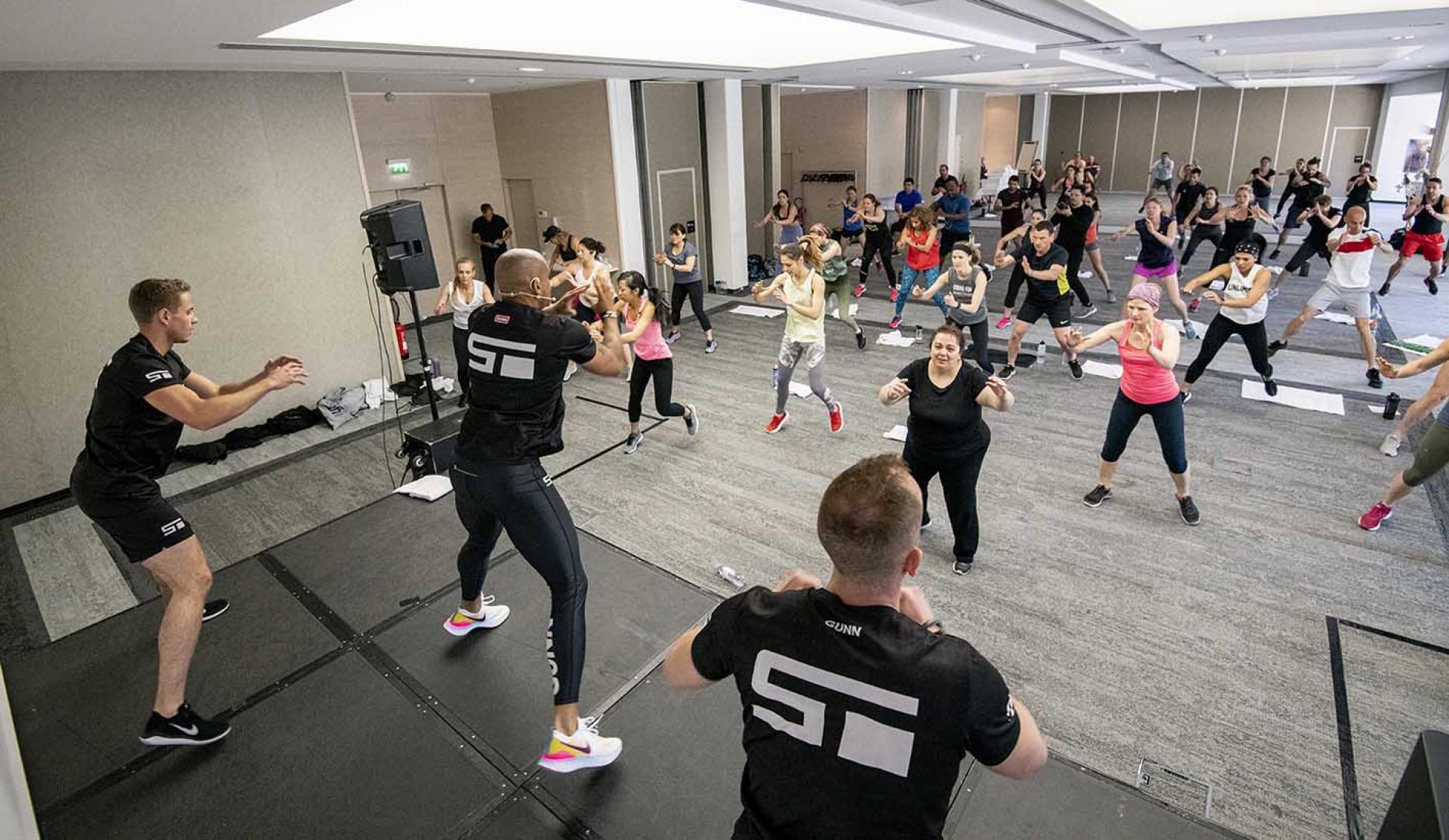 Fitness class seminar with Shaun T
The Mouratoglou Hotel & Resort, with its sports environment, allows you to organize seminars within the facilities of the prestigious Tennis Academy.
Shaun T is an American motivational speaker, fitness trainer, businessman, television personality, and choreographer known for his home fitness programs for adults and children. In June 2019, he visited the Mouratoglou Hotel & Resort for a 4-day fitness seminar. With workshops on well-being, nutrition, fitness classes, the twenty participants from around the world also had the opportunity to share special moments with Shaun T and his team. Throughout the event, well-being was at the heart of the organization, from healthy dishes prepared by our chefs to the themes of the various workshops.
WELLNESS & SPORTS EVENT | 4-DAY SEMINAR | 25 PARTICIPANTS