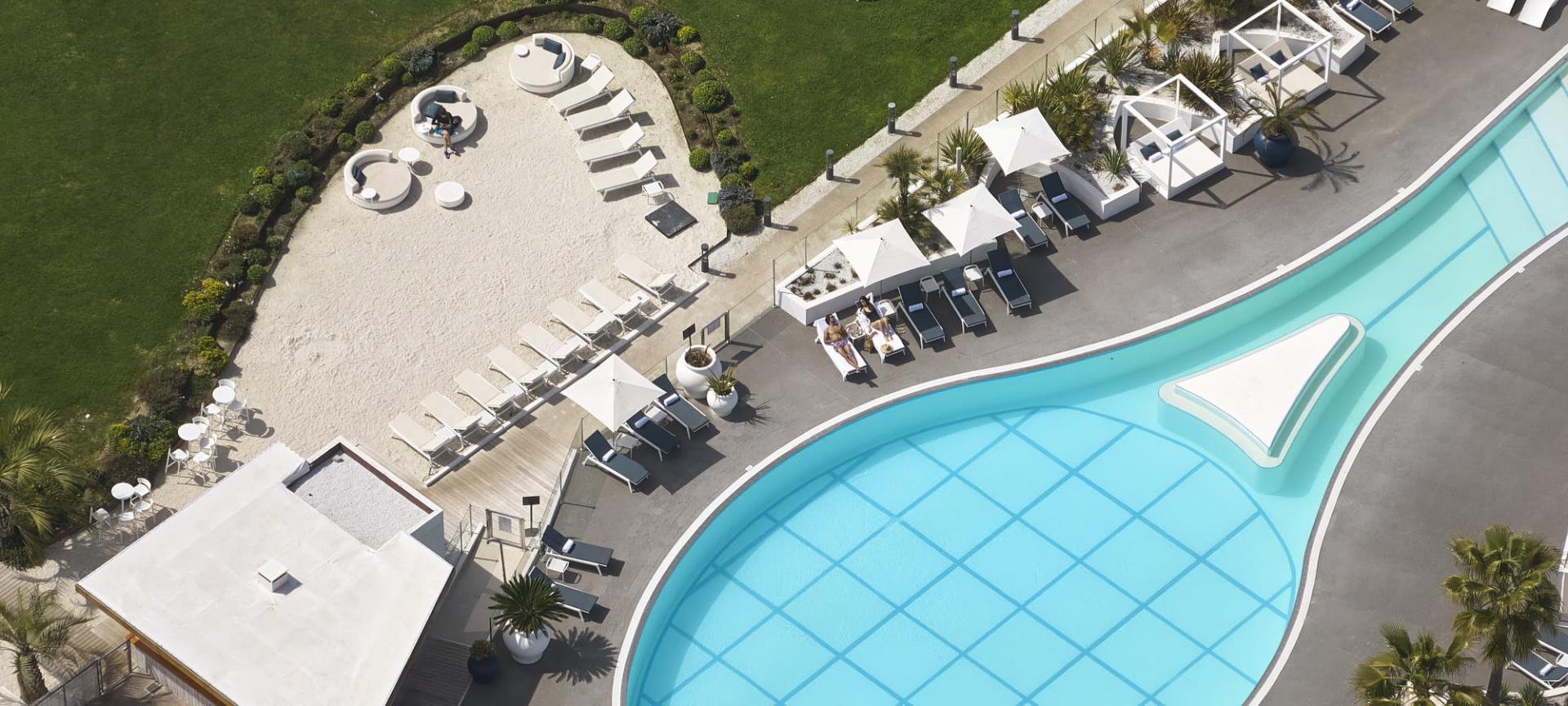 Hotel with Private Beach in Sophia Antipolis (06)
M Beach (Private Beach)
Craving a cocktail with your feet in the sand or delicious sushi in a paradisiacal setting? Explore M Beach, the new beach bar at the Mouratoglou Hotel & Resort.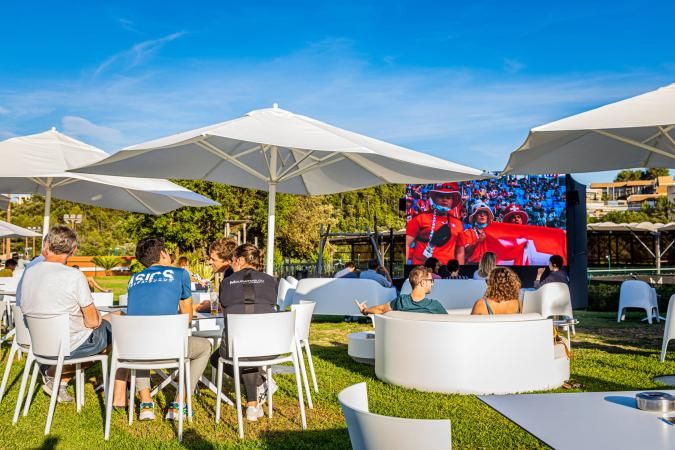 Restaurants and Poolside Bars
Savor Summer at M Beach
M Beach stands out as an extraordinary place offering relaxation, escape, and street-food-inspired dining, featuring a blend of tapas and sushi. Nestled by the racquet-shaped pool of the Mouratoglou Hotel & Resort, it is an enchanting summer retreat.
With its fine sandy beach, lounge chairs, and laid-back atmosphere, it instantly evokes the spirit of vacations.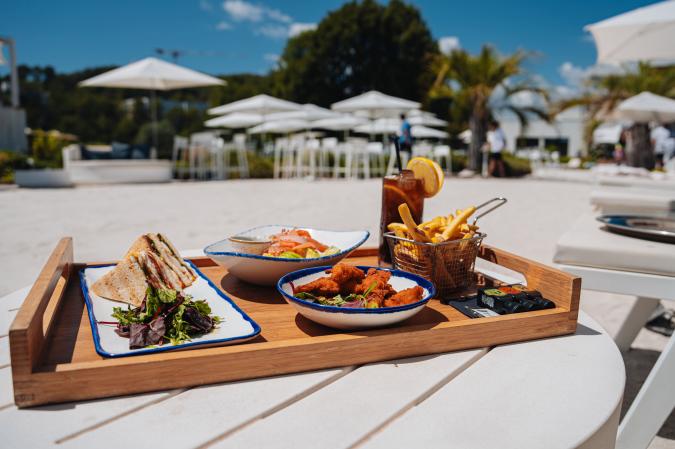 Restaurants and Bars
Sand, Sun & Flavors
The menu showcases Mediterranean flavors with snacks, cocktails, and sandwiches, all prepared with fresh local ingredients.
What sets M Beach apart is the opportunity to savor these delights directly on the sand, creating a relaxing and summery atmosphere.
Between the sea breeze and the gentle murmur of the waves, this ephemeral restaurant invites you to enjoy the summer on the French Riviera in the most delightful way.